How to Make Keyword Bid Changes in Bulk via Google Ads Editor
May 1, 2018
Digital Marketing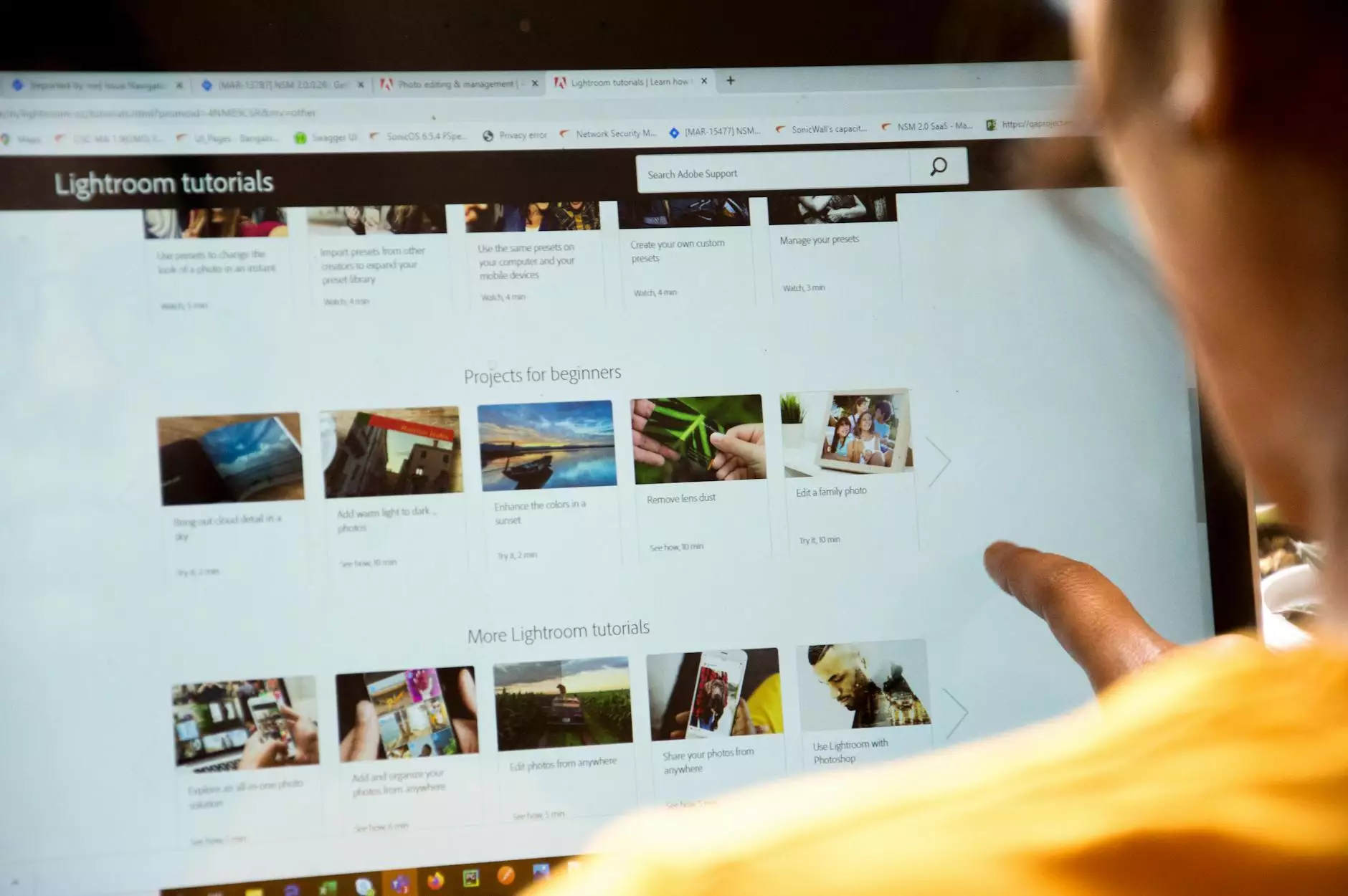 Introduction
Welcome to our definitive guide on making keyword bid changes in bulk using Google Ads Editor. In this article, we will walk you through the process of efficiently managing your keyword bids to optimize your Google Ads campaigns. Whether you are a seasoned marketer or just getting started, you'll find valuable insights and step-by-step instructions to help you achieve better results.
Why Bulk Keyword Bid Changes Matter
Keyword bid changes play a crucial role in the success of your Google Ads campaigns. By adjusting bids, you can control the visibility of your ads, increase or decrease the likelihood of winning auctions, and improve the overall performance of your campaigns.
The Benefits of Using Google Ads Editor
Google Ads Editor is a powerful tool that allows advertisers to manage their campaigns more efficiently. Performing keyword bid changes in bulk can save you countless hours of tedious work, especially when dealing with large campaigns. With Google Ads Editor, you can make adjustments to your keyword bids at scale, improving your campaign's performance and achieving your marketing goals.
Step-by-Step Guide: Making Keyword Bid Changes
Step 1: Download and Install Google Ads Editor
The first step in making keyword bid changes in bulk is to download and install Google Ads Editor. It is a free application provided by Google and is compatible with both Windows and Mac operating systems. Simply visit the official website and follow the instructions to install the software on your computer.
Step 2: Sign in to Your Google Ads Account
After installing Google Ads Editor, launch the application and sign in to your Google Ads account. This will allow you to access and manage your campaigns directly from the editor interface. Make sure to use the same Google account associated with your Google Ads campaigns.
Step 3: Download Your Campaign Data
Once you have successfully signed in, the next step is to download your campaign data into Google Ads Editor. Select the campaigns you want to work on and click on the "Download" button. Google Ads Editor will retrieve all the relevant information, including keywords, ad groups, and bidding settings, and store them locally on your computer.
Step 4: Make Keyword Bid Changes
Now that you have your campaign data downloaded, it's time to make keyword bid changes in bulk. Navigate to the keywords section within Google Ads Editor and select the keywords you want to modify. You can either choose specific keywords or apply changes to entire ad groups or campaigns.
Step 5: Adjust Keyword Bids
Now comes the exciting part – adjusting keyword bids. Google Ads Editor provides a user-friendly interface where you can easily modify your bids. You can increase or decrease bid amounts, set bid adjustments for specific devices or locations, and even use automated bidding strategies to optimize your campaign's performance.
Step 6: Review and Post Changes
After making your bid adjustments, it's essential to review the changes before applying them to your Google Ads campaigns. Check that everything looks accurate and aligns with your campaign objectives. Once satisfied, click on the "Post" button to push the changes live.
Step 7: Monitor and Optimize
Implementing keyword bid changes is not a one-time task; it requires continuous monitoring and optimization. Keep a close eye on your campaign's performance and make further adjustments as needed. Analyze metrics, such as click-through rates, conversion rates, and return on ad spend, to refine your bidding strategies and maximize your campaign's effectiveness.
Best Practices for Bulk Keyword Bid Changes
1. Conduct Thorough Keyword Research
Before making any bid changes, conduct thorough keyword research to identify relevant and high-performing keywords. Look for keywords with a good balance of search volume and competition. The more insight you have into your target audience's search behavior, the better equipped you'll be to make informed bid adjustments.
2. Group Keywords Based on Relevance
Grouping keywords is essential to enhance your bid management strategy. By creating tightly themed ad groups, you can tailor your bids more precisely. Focus on grouping keywords that share similar intent, allowing you to set bids that align with the value you associate with each set of keywords.
3. Segment by Device and Location
Take advantage of Google Ads' device and location segmentation options. By adjusting bids for different devices and locations, you can optimize your campaign's performance based on user behavior and local market conditions. Analyze performance data regularly to identify opportunities for bid adjustments in these areas.
4. Leverage Automated Bidding Strategies
Consider using Google Ads' automated bidding strategies to streamline your bid management process. Automated strategies, such as Target CPA (Cost per Acquisition) or Maximize Conversions, utilize machine learning algorithms to adjust bids in real-time. These strategies can help you achieve better results while saving time and effort.
5. Regularly Analyze and Refine
Continuous analysis and refinement are key to improving your keyword bid management. Monitor performance metrics regularly and identify areas where bid adjustments can make a significant impact. Experiment with different bidding strategies and learn from the data to optimize your campaigns over time.
Conclusion
Congratulations! You now have the knowledge and tools to make keyword bid changes in bulk using Google Ads Editor. By following the step-by-step guide and implementing the best practices we've outlined, you'll be able to optimize your Google Ads campaigns and improve your overall advertising performance. Remember, continuous monitoring, analysis, and refinement are essential to achieving long-term success. Start making bid changes today and unlock the true potential of your digital marketing efforts with Google Ads Editor.