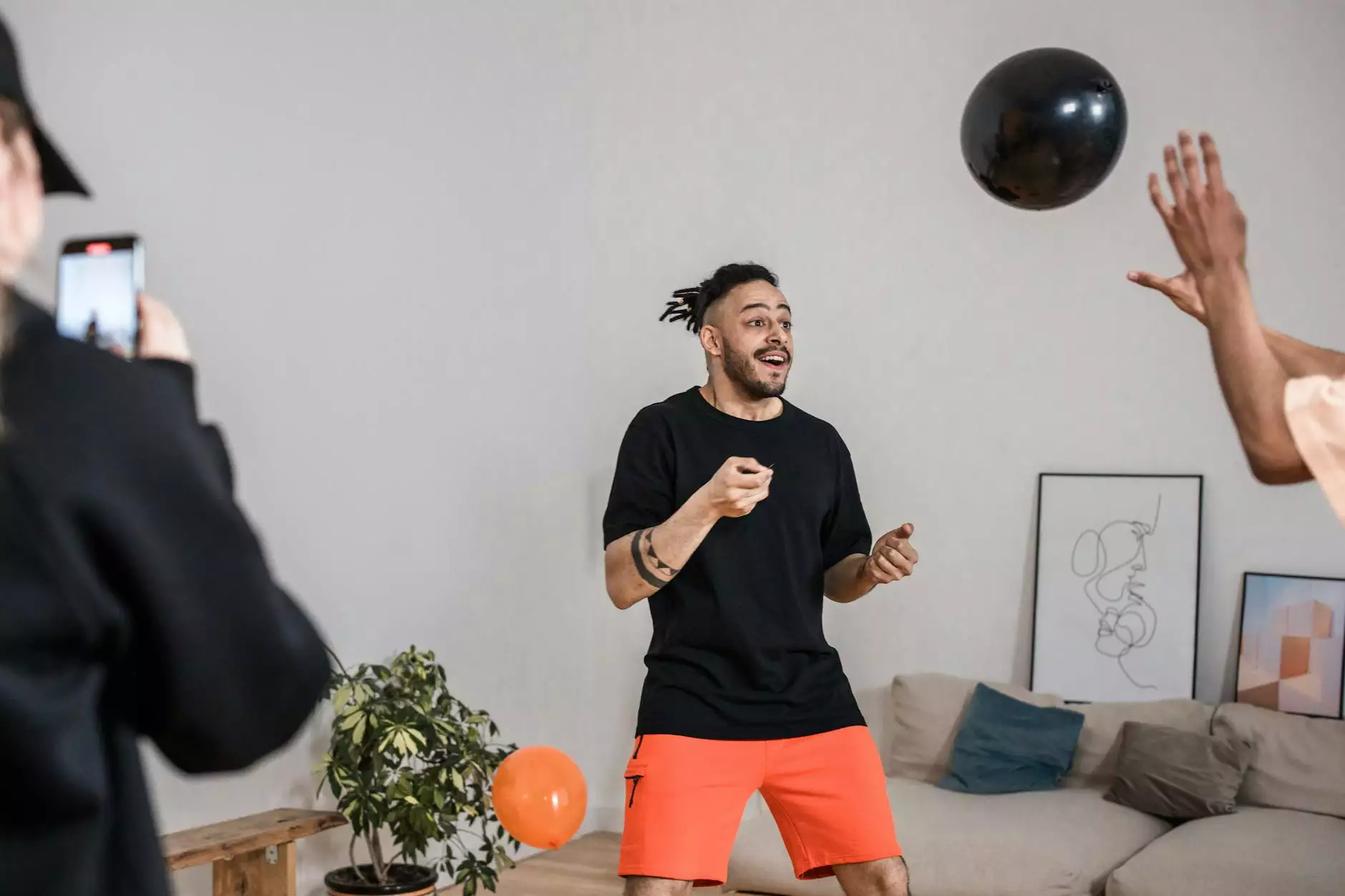 Welcome to this detailed guide on how to effectively promote your blog in 2022, brought to you by Easybucks. If you are passionate about blogging and want to increase your blog's visibility, attract more traffic, and gain a loyal following, you've come to the right place.
Why Blog Promotion Matters
In today's digital era, where millions of blogs populate the internet, it's crucial to stand out from the crowd. Blog promotion is the key to ensuring your content reaches the right audience and receives the attention it deserves. By implementing effective promotion strategies, you can significantly increase your blog's success and achieve your goals.
1. Define Your Target Audience
Before diving into blog promotion, it's important to define your target audience. Understanding your readers' demographics, interests, and preferences will help you tailor your content and promotional efforts accordingly. Conduct thorough research, analyze your existing audience, and create personas that represent your ideal readers.
2. Optimize Your Blog for Search Engines
Search engine optimization (SEO) plays a vital role in driving organic traffic to your blog. Start by conducting keyword research to identify relevant, high-volume keywords related to your niche. Incorporate these keywords naturally into your blog posts, headings, meta tags, and URLs to improve your search engine rankings. Additionally, ensure your website's technical aspects, such as site speed and mobile-friendliness, are optimized for a seamless user experience.
3. Create Valuable and Engaging Content
One of the most effective ways to promote your blog is by consistently creating valuable and engaging content. Provide your audience with unique insights, actionable tips, and informative articles that address their pain points. Use a conversational tone, incorporate storytelling techniques, and add relevant multimedia elements, such as images and videos, to enhance user engagement.
4. Leverage Social Media
Social media platforms are a powerful tool for blog promotion. Identify the social media channels where your target audience is most active and create compelling profiles. Share your blog posts, interact with your audience, and join relevant communities and groups. Engage in discussions, share valuable insights, and build relationships with influencers in your niche. Encourage social sharing by adding social media sharing buttons to your blog posts.
5. Promote Your Blog via Email Marketing
Email marketing remains a highly effective strategy for promoting your blog. Build an email list by offering valuable incentives, such as exclusive content or free resources, in exchange for email subscriptions. Segment your email list based on readers' interests and preferences to deliver targeted content. Craft attention-grabbing subject lines and create personalized email campaigns to drive traffic back to your blog.
6. Collaborate with Influencers and Guest Bloggers
Collaborating with influencers and guest bloggers in your niche can significantly expand your blog's reach and attract new readers. Reach out to influencers and offer them mutually beneficial partnerships, such as featuring them in your blog posts or collaborating on joint projects. Guest blogging on other reputable blogs can also expose your content to new audiences and build valuable backlinks to drive organic traffic.
7. Build Backlinks to Your Blog
Backlinks are essential for improving your blog's search engine rankings. Focus on building high-quality backlinks from authoritative websites in your industry. Engage in outreach efforts, create valuable guest posts, and participate in relevant online communities and forums to establish your blog as a trusted source of information. Conduct regular backlink audits to monitor the quality and diversity of your backlink profile.
8. Engage with Your Audience
Building a loyal community around your blog is crucial for its success. Respond to comments on your blog posts, engage with your readers on social media, and encourage discussion and interaction. Consider hosting live Q&A sessions, surveys, or contests to actively involve your audience. Actively listen to your audience's feedback and adapt your content and promotional strategies based on their preferences.
9. Monitor and Analyze Your Blog's Performance
Regularly monitor and analyze your blog's performance to gauge the effectiveness of your promotional efforts. Utilize web analytics tools to track metrics such as website traffic, user behavior, and conversion rates. Identify trends, measure the impact of different promotional strategies, and make data-driven decisions to optimize your blog's performance.
Conclusion
Promoting your blog in 2022 requires a comprehensive strategy that combines SEO, valuable content creation, social media engagement, email marketing, collaboration, and audience interaction. By implementing these actionable steps and consistently refining your promotional efforts, you can stay ahead of the competition, increase your blog's visibility, and achieve your blogging goals. Remember, success doesn't happen overnight. Stay persistent, adapt to changing trends, and continuously provide value to your audience.