PS4 LAN Cable Not Connected Or Keeps Disconnecting
Mar 28, 2018
Tech Tips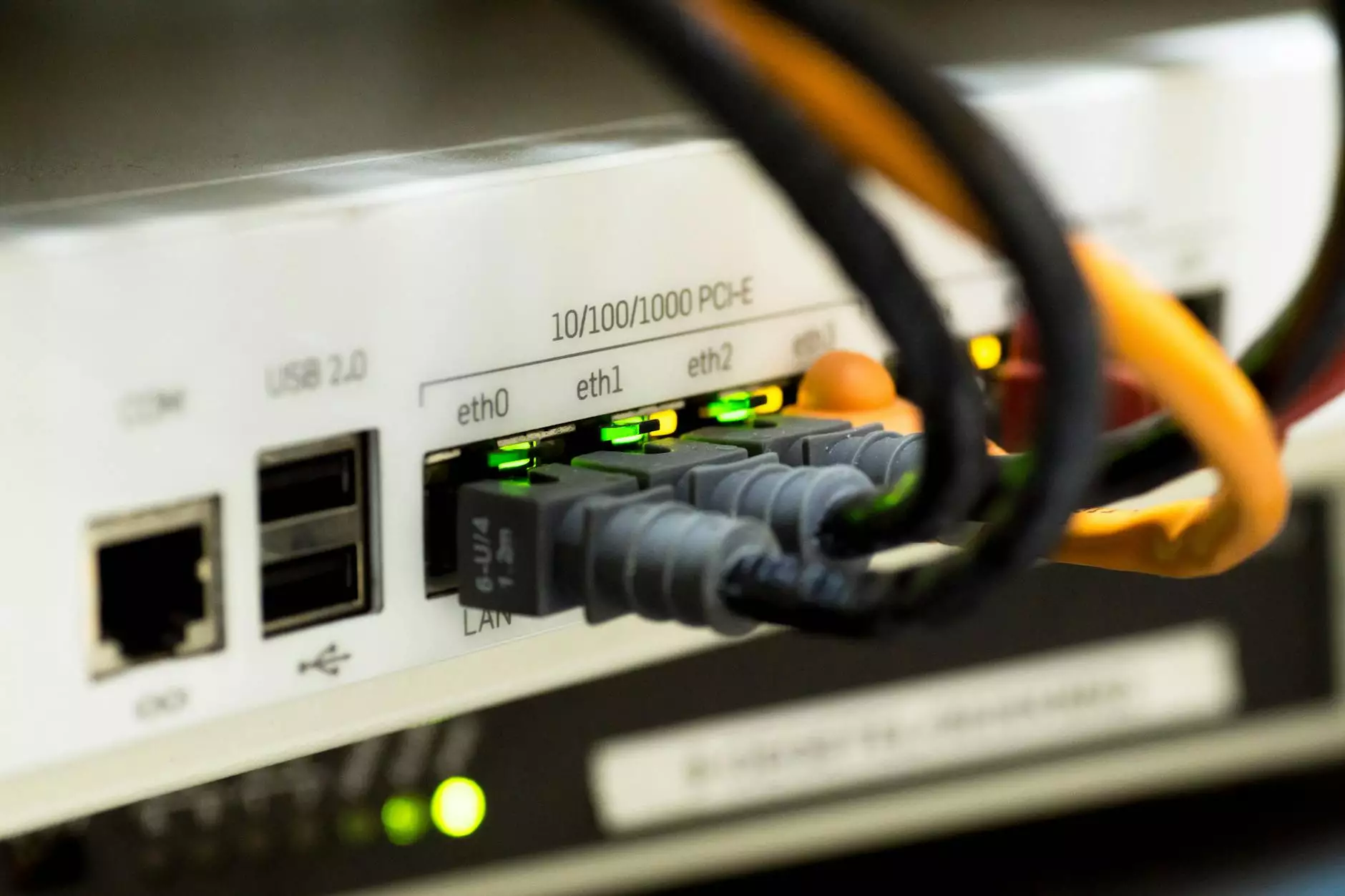 Troubleshooting and Fixing Common PS4 LAN Cable Issues
Having trouble with your PS4 LAN cable connection? Finding it not connected or experiencing frequent disconnections? We understand how frustrating this can be while gaming or streaming your favorite content. In this comprehensive guide, we will provide you with step-by-step solutions to troubleshoot and fix PS4 LAN cable, DNS, and connection-related problems.
Diagnosing the Issue: PS4 LAN Cable Not Connected
If your PS4 LAN cable is not connected, several factors could be causing this problem. Let's go through some possible causes and solutions:
1. Check the Physical Connection
The first thing to do is to inspect the LAN cable itself. Ensure that it is properly plugged into both your PS4 console and the router or modem. Sometimes a loose connection can result in intermittent or no connection at all.
2. Reboot Your PS4 and Networking Equipment
Rebooting your PS4 console, router, and modem can often resolve connectivity issues. Power off all devices, wait for a few minutes, and then power them back on. This can help refresh the network settings and establish a stable connection.
3. Check Ethernet Port and Cable
Inspect the ethernet port on your PS4 console for any visible damage or debris. Clean it gently using compressed air or a soft brush. Additionally, try using a different ethernet cable to rule out the possibility of a faulty cable.
4. Verify Your Network Settings
Access the PS4 settings menu and go to "Network" settings. Ensure that the LAN cable is selected as the preferred connection method. You can also try resetting the network settings and configuring them again from scratch.
Fixing PS4 DNS Errors and Disconnections
If your PS4 LAN cable is connected, but you are experiencing DNS errors or frequent disconnections, follow these steps to resolve the issue:
1. Use Manual DNS Settings
In the PS4 network settings, try changing the DNS settings to a public DNS such as Google DNS (8.8.8.8 and 8.8.4.4) or OpenDNS (208.67.222.222 and 208.67.220.220). This can help bypass any potential DNS server issues from your Internet Service Provider (ISP).
2. Rebuild the PS4 Database
If DNS issues persist, rebuilding the PS4 database can often resolve software-related problems. Follow the steps below:
Turn off your PS4 completely.
Hold down the power button until you hear two quick beeps.
Connect your controller via USB and press the PlayStation button.
Select the "Rebuild Database" option.
Wait for the process to complete, and then restart your PS4.
Additional Tips and Tricks
Here are a few more tips to improve your PS4 LAN cable connection:
1. Ensure Proper Ventilation
Make sure your PS4 console has adequate ventilation to prevent overheating, which can cause network instability. Keep it in an open and well-ventilated area.
2. Restore Licenses and Set Primary Account
If you're experiencing issues with downloaded games or content, restoring licenses and setting a primary account can often help. Navigate to the PS4 settings, go to "Account Management," and select the relevant options.
3. Consider a Modified PS4
If you've tried all the troubleshooting steps and continue to face LAN cable problems, you might consider consulting professional technicians who can modify your PS4 console to enhance its network performance. However, exercise caution and only go to authorized service providers.
Conclusion
With this comprehensive guide, you now have the knowledge to troubleshoot and fix PS4 LAN cable, DNS, and connection-related issues. Remember to check the physical connection, reboot your devices, verify network settings, and try manual DNS configurations. Additionally, consider rebuilding your PS4 database and ensuring proper ventilation. If all else fails, restoration of licenses or seeking assistance from professional technicians with modified PS4 console expertise might be necessary. Enjoy uninterrupted gaming and streaming on your PS4!